Insider Trading at Bed Bath & Beyond?
Plus, the magic mushroom portfolio revealed...
Posted August 22, 2022
---
Dear Outsider,
Here we go again...
We're smack-dab in the middle of meme-stock mania.
Buckle up, because things are getting wild on Wall Street.
R/Wallstreetbets is back in full swing — that's the Reddit page where investors attempt to manipulate stock prices.
And it's worked well.
That's because many of the stocks chosen by r/Wallstreetbets are heavily shorted.
And once the price rises, the shorts have to cover their positions by buying shares, leading to the manic-inducing "short squeeze."
If you'll remember, the so-called meme stocks — notoriously GameStop, AMC, and Bed Bath & Beyond — rose to prominence in 2020 after Reddit users posted funny pictures or GIFs mentioning the stocks, like this...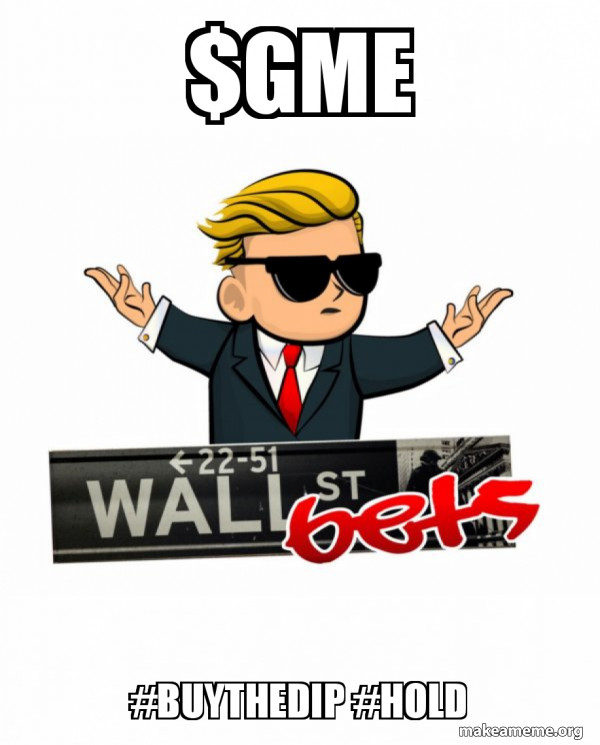 Investors piled in and didn't sell, leading to crazy volatility and outlandish returns.
Just look at this chart of April 2020 to February 2021:
AMC shot up 777%
Bed Bath & Beyond rose 1,240%.
And GameStop skyrocketed 12,000%!
Fortunes were made and lost in the chaos.
And it's happening again, but this time it's different.
The Feds might get involved.
Insider Trading at Bed Bath & Beyond?
Bed Bath & Beyond made headlines last week for shooting up nearly 500% in less than a month.
The rally didn't make sense because the company had just released terrible earnings, with in-store sales down 25%.
So I started digging a little deeper into the action and found something odd...
Insiders had been piling into the stock ahead of the massive run-up.
The green entries are buys:
We can see that there were four purchases in July alone from three directors and interim CEO Sue Gove.
Why were they buying so much stock?
You'll Never Be On The Inside!
So join Outsider Club today for FREE. You'll learn how to take control of your finances, manage your own investments, and beat "the system" on your own terms. Become a member today, and get our latest free report: "The Definitive Guide to Buying the Market."
After getting your report, you'll begin receiving the Outsider Club e-Letter, delivered to your inbox daily.
Did they know something big was about to happen?
That's for the SEC to decide.
But what happened next made the stock soar.
The r/Wallstreetbets crowd posted a Form 3 document filed on August 14 with the SEC.
It shows that activist investor Ryan Cohen had purchased a 10% stake in Bed Bath and Beyond, and he bought call options to go along with his trade.
Cohen's the founder of Chewy and chairman of GameStop, and he's beloved by Reddit investors.
So the Reddit crowd jumped in and pushed the stock up to $23 on August 17.
That same day at market close, Cohen announced he was selling his entire stake, and the stock dropped more than 40% in two days.
Once again, the retail crowd was left holding the bag.
If this isn't stock manipulation, I don't know what is.
But there's something good that came out of all this.
It inadvertently shed light on a burgeoning sector of the market that hasn't gotten much love lately...
But it could be huge.
It's Psychedelic, Man
After the Bed Bath & Beyond dust settled, the Financial Times reported that a 20-year-old U.S. student — one Jake Freeman — made $110 million trading the stock.
Freeman reportedly raised $25 million from family and friends and bought 5 million shares at $5.50 through Freeman Capital Management (FCM), his family's venture capital firm.
Freeman had also been posting about his trades on Reddit, which further fueled the rally.
Many are wondering how he could have pulled off such a feat.
Here's where things get interesting, though.
The Financial Times pointed out that Freeman has deep investing connections:
He has invested for years with his uncle, Dr. Scott Freeman, a former pharmaceutical executive. The two recently built an activist stake in a publicly traded pharmaceutical company called Mind Medicine.
Now, FCM recently wrote a letter to the board of MindMed saying the company should refocus on its core drugs and cut its cash burn.
And it turns out that Scott Freeman is on the board of directors at MindMed.
So at the end of last week, with all this new information, investors flooded into the psychedelics market, causing MindMed to shoot up 60%.
Another company, Bright Minds Biosciences, soared 300%.
This sector is important because there's a lot we don't know about the power of psychedelics to treat mental health disorders.
The current research in using, say, psilocybin — the active ingredient in magic mushrooms — is promising for treating depression, way more promising than what Big Pharma has been peddling!
The current theory about depression — that it's caused by low serotonin levels — is now bunk.
This is a big deal.
In the July 20 issue of Molecular Psychiatry, researchers found that there is no link between serotonin levels and depression.
Author of the study Joanna Moncrieff wrote the following in a press release:
After a vast amount of research conducted over several decades, there is no convincing evidence that depression is caused by serotonin abnormalities, particularly by lower levels or reduced activity of serotonin.
So what were all the pills doing that Big Pharma shoved down our throat?
Health care will soon look much different.
And Big Pharma will inevitably pivot toward using psychedelics for all sorts of mental health issues.
So here are the best companies I've found in the space.
I call this my "magic mushroom" portfolio...
Atai Life Sciences (NASDAQ: ATAI)

Bright Minds Biosciences (NASDAQ: DRUG)

Compass Pathways (NASDAQ: CMPS)

Cybin (NYSE: CYBN)

ehave (OTC: EHVVF)

Enveric Biosciences (NASDAQ: ENVB)

GH Research (NASDAQ: GHRS)

Mind Medicine (NASDAQ: MNMD)

Silo Pharma (OTC: SILO)

Small Pharma (CVE: DMT)
That should give you plenty to work with as you research this market.
What's impressive is my colleague Jason Williams was actually in on the MindMed trade in his investment advisory, and his readers made 50% gains in one day!
As an ex-Wall Street banker, Jason gives solid and trusted advice.
And he's just pinpointed a company that's cornering another burgeoning sector of the economy — the rapidly growing energy storage market.
He's even more bullish on this company than he was on MindMed.
You can watch his presentation here and see why you should add this company to your portfolio today.
Stay frosty,

Alexander Boulden
Editor, Outsider Club
After Alexander's passion for economics and investing drew him to one of the largest financial publishers in the world, where he rubbed elbows with former Chicago Board Options Exchange floor traders, Wall Street hedge fund managers, and International Monetary Fund analysts, he decided to take up the pen and guide others through this new age of investing. Check out his editor's page here.
Want to hear more from Alexander? Sign up to receive emails directly from him ranging from market commentaries to opportunities that he has his eye on.
You'll Never Be On the Inside!
So, join Outsider Club today for FREE! You'll learn how to take control of your finances, manage your own investments, and beat "the system" on your own terms. Become a member today, and get our latest FREE report: "Three Big Profit Opportunities in Solar"!
We never spam! View our Privacy Policy
After getting your report, you'll begin receiving the Outsider Club e-Letter, delivered to your inbox daily.